Each month, musicians perform a free, noontime
program in Rochester. See specific event for details.
An optional lunch is available 30 minutes prior to the program.
11:30 am – Lunch
12:00-12:45 pm – FREE program
$10 catered lunch – bag lunches welcome
To purchase lunch contact Corey Henke at lunch@rochestermusicguild.org or 507-696-2023
---
All Things Horn: Life in a World Class Orchestra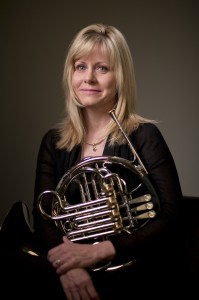 Sunday, October 12, 2014
Zumbro Lutheran Church
Time: 2:30 PM
Instead of lunch a free reception will follow
Featuring: Ellen Dinwiddie Smith of the Minnesota Orchestra
Join Minnesota Orchestra musician Ellen Dinwiddie Smith for an afternoon full of adventurous tales about all things horn. Ellen will bring a variety of historical instruments to play and describe, talk about life in the Minnesota Orchestra, and perform a few of her favorite pieces. Ellen Dindwiddie Smith is a graduate of the Curtis Institute of Music and has been a member of the Minnesota Orchestra since 1993. She is in demand nationally as a performer and contributes to Twin Cities musical life as a guest soloist, chamber musician, teacher, and creator of the Colonial Chamber series. For more information visit Ellen Dinwiddie Smith of the Minnesota Orchestra.
---
Symphonic Thrill Ride!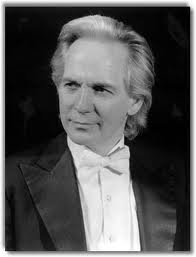 Monday, November 17, 2014
Charter House, Northview Room
Featuring Jere Lantz
Lunch & Learn welcomes back Maestro Jere Lantz for a preview of the Rochester Symphony's November concert. Maestro Lantz will tell the story behind the music and explain how three different composers created three very distinct masterworks. Audience members will learn about the haunting but beautiful Cantus in Memory of Benjamin Britten by Arvo Pärt, the exciting and vibrant Italian Symphony by Mendelssohn, and arguably the greatest piano concerto ever written, Brahm's Piano Concerto No. 2. For more information about Jere Lantz and the Rochester Symphony visit Rochester Symphony Orchestra & Chorale.
---
J.S. Bach's Masterpiece: The Goldberg Variations
Friday, March 27, 2015
Christ United Methodist Church (400 5th Ave SW, Rochester)
Featuring Pianist Deanne Mohr
Join Winona State University professor Deanne Mohr in a short lecture and performance of J.S. Bach's keyboard masterpiece, the Goldberg Variations. Though originally composed for harpsichord, professor Mohr will be interpreting the variations on piano, and will discuss some of the challenges of re-envisioning this work on a modern instrument as well as its historical background and form. Born in Regina, Saskatchewan, Deanne Mohr completed her doctorate in piano performance at Université de Montrèal under the tutelage of Marc Durand. A laureate in several national competitions, she has been recorded in recital for CBC Saskatchewan and Radio-Canada, and was featured in the Montrèal Début Series and the Banff Centre of the Arts' Summer Festival. In addition to her duties at WSU, Deanne is active as a soloist and collaborative pianist in the Midwestern United States and Canada.