Each month, musicians perform a free, noontime program in Rochester. See specific event for details.
An optional lunch is available 30 minutes prior to the program.
11:30 am – Lunch
12:00-12:45 pm – FREE program
$10 catered lunch – bag lunches welcome
To purchase lunch, e-mail lunch@rochestermusicguild.org or call Carol Benson at 507-206-3283
---
Band of Praise: A Traditional Dixieland Brass Band
Friday, September 30, 2016
Christ United Methodist Church
Founded in 2007 by two trombonists, Band of Praise brings the spirit of New Orleans brass bands and the jazz funeral tradition to Minnesota. At this Lunch & Learn, explore the exciting history of Dixieland jazz. Band Leader, Don Lehnhoff and Music Director, Tom Huelsmann remain authentic and traditional, while adapting to the preferences and needs of Minnesotans.
Arguably the happiest of all music is Dixieland jazz. The sound of several horns all improvising together on fairly simple chord changes with definite roles for each instrument but a large amount of freedom, cannot help but sound consistently joyful.
— Scott Yanow [4]
For more information on the band, visit Band of Praise.
---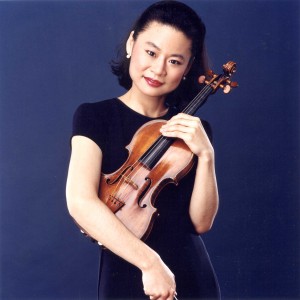 World-Renowned Violinist Midori
Friday, November 18, 2016
Christ United Methodist Church (400 5th Avenue SW, Rochester)
The Rochester Music Guild is proud to welcome internationally acclaimed violinist and educator Midori. Midori will present on a topic of her choice and perform on the violin. Midori made her professional debut at the age of 11 with the New York Philharmonic and it's traditional New Year's Eve concert, on which occasion she received a standing ovation and the impetus to begin a major career. Today Midori is recognized as an extraordinary performer, a devoted and gifted educator, and an innovative community engagement activist. In addition to her extensive discography, Midori has performed with major orchestras throughout the world and was named a Messenger of Peace by U.N. Secretary-General Ban Ki-moon in honor of her community activism.
Hosted by Southeastern Minnesota Youth Orchestras (SEMYO) and Rochester Symphony Orchestra and Chorale, Midori will be artist in residence from November 16-20 culminating in solo performances with both ensembles. For more information on Midori's residency please visit SEMYO.
---
Caroling with Choral Arts Ensemble
Friday, December 16, 2016
Zumbro Lutheran Church (624 3rd Ave Sw)
Choral Arts Ensemble has been inspiring audiences throughout southeast Minnesota with performances of outstanding choral music since its founding by Rick Kvam in 1985. For four years CAE's Christmas at Assisi concert has been broadcast on KSMQ public television. This holiday season; join Choral Arts Ensemble for a Lunch & Learn caroling experience.
For more information visit Choral Arts Ensemble.
---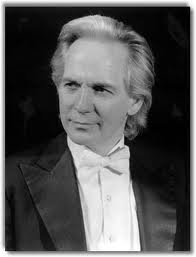 From Death to Life: A Musical Discussion with Maestro Jere Lantz
Friday, February 3rd, 2017
Charter House (Northview Room) – 211 2nd ST NW, Rochester
Jere Lantz, President/CEO and Artistic Director of the Rochester Symphony, returns for his popular symphony preview to discuss works of music from the Romantic period relating to life and death. This will include Liszt's Piano Concerto No. 1 and Totentanz, Strauss' Death and Transfiguration, and Beethoven's Leonore Overture No. 3. Lantz, who is known for his ability to tell the story behind the music, will provide an in-depth analysis of each work accompanied by audio examples. For more information visit Rochester Symphony Orchestra & Chorale.
---