Each month, musicians perform a free, noontime program in Rochester. See specific event for details.
An optional lunch is available 30 minutes prior to the program.
11:30 am – Lunch
12:00-12:45 pm – FREE program
$10 catered lunch – bag lunches welcome
To purchase lunch, e-mail lunch@rochestermusicguild.org or call Corey Henke at 507-696-2023
Rochester Music Guild thanks Christ United Methodist Church, Charter House, Zumbro Lutheran Church,
and Gloria Dei Lutheran Church for their support of the music education mission of Rochester Music Guild.
---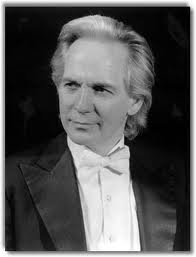 From Death to Life: A Musical Discussion with Maestro Jere Lantz
Thursday, February 2, 2017
Charter House (Edwards Hall) – 211 2nd ST NW, Rochester
Jere Lantz, President/CEO and Artistic Director of the Rochester Symphony, returns for his popular symphony preview to discuss works of music from the Romantic period relating to life and death. This will include Liszt's Piano Concerto No. 1 and Totentanz, Strauss' Death and Transfiguration, and Beethoven's Leonore Overture No. 3. Lantz, who is known for his ability to tell the story behind the music, will provide an in-depth analysis of each work accompanied by audio examples. For more information visit Rochester Symphony Orchestra & Chorale.
---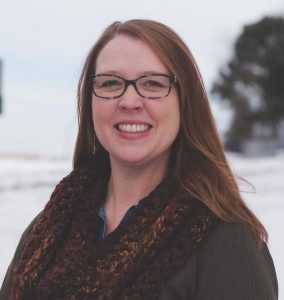 Introduction to Music Therapy
Friday, March 31, 2017
Zumbro Lutheran Church (624 3rd Ave SW, Rochester)
Neurologic Music Therapist, Jenny Kruse, will present an interactive introduction to music therapy. Music Therapy is the clinical and evidence-based use of music interventions to accomplish individualized goals within a therapeutic relationship by a credentialed professional who has completed an approved music therapy program. Music Therapy is an established health profession in which music is used within a therapeutic relationship to address physical, emotional, cognitive, and social needs of individuals. After assessing the strengths and needs of each client, the qualified music therapist provides the indicated treatment including creating, singing, moving to, and/or listening to music. Through musical involvement in the therapeutic context, clients' abilities are strengthened and transferred to other areas of their lives. Music therapy also provides avenues for communication that can be helpful to those who find it difficult to express themselves in words. Research in music therapy supports its effectiveness in many areas such as: overall physical rehabilitation and facilitating movement, increasing people's motivation to become engaged in their treatment, providing emotional support for clients and their families, and providing an outlet for expression of feelings.
---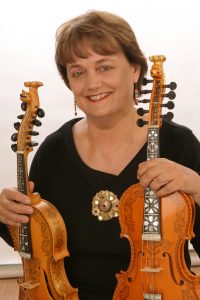 Andrea Een Performs Hardanger Fiddle
Friday, May 5, 2017
Christ United Methodist Church (400 5th Ave SW, Rochester)
Andrea Een, Norwegian-American Hardanger fiddler, received the St. Olav Medal, given by King Harald V of Norway, in May, 2002 for her promotion of greater knowledge of Norwegian culture abroad. Een, whose grandfather, Knute Een, was born in Voss, Norway in 1882, has studied the Hardanger fiddle, the nine-string folk violin unique to Norway, with some of the leading fiddlers in that country. In 2004 she released her solo CD, "From the Valley" (available at AndreaEen.com) which combines her original fiddle solos with traditional dances and tone poems from West Norway. Andrea Een has performed over 125 concerts on Hardanger fiddle in the U.S., Costa Rica, France and Norway and has been a featured solo performer on Norwegian television and radio and National Public Radio and PBS in the United States. In 1998, Een was named a Master Folk Artist by the Minnesota State Arts Board. She is a founding member of the Hardanger Fiddle Association of America. She holds the Doctor of Musical Arts degree in Violin Performance and Literature from the University of Illinois, Urbana-Champaign. A member of the Minnesota Opera Orchestra in residence at the Ordway Theatre in St. Paul, Andrea Een has taught Hardanger fiddle, violin and viola at St. Olaf College in Northfield, MN since 1977. Her poetry has been published in literary journals and the chapbook, "Some Days We Name It Love" (Heywood Press, 1994).