Each month, musicians perform a free, noontime program in Rochester. See specific event for details.
An optional lunch is available 30 minutes prior to the program. (Caterer subject to change without notice.)
11:30 am – Lunch
12:00-1:00 pm – FREE program
$10 catered lunch – bag lunches welcome
Lunches must be reserved by the Monday before the event. 
To reserve a lunch, e-mail education@rochestermusicguild.org or call 507-218-1084 and leave a message.
Rochester Music Guild thanks, Christ United Methodist Church, Charter House, Zumbro Lutheran Church,
and Gloria Dei Lutheran Church for their support of the music education mission of Rochester Music Guild.
---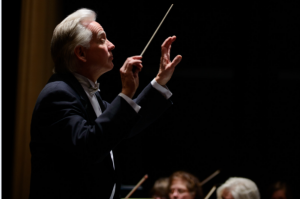 Rochester Symphony Preview with Jere Lantz
Friday, December 6, 2019
Gloria Dei Lutheran Church – Worship Center (lower level)

Jere Lantz, President/CEO and Artistic Director of the
Rochester Symphony
, returns for his popular symphony preview. Premiered on Good Friday in 1942, Handel's Messiah has become a beloved holiday tradition for Americans. This will be the Rochester Symphony's ninth performance of Messiah under Maestro Lantz's direction – the first since 2011. They offer the full scope of this immortal masterpiece with minimal omissions.
Catering: Oven Roasted Turkey Breast from Hy-Vee
---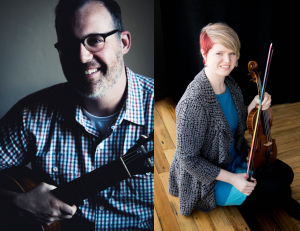 Guitar & Violin Duets
Friday, January 31, 2020
Christ United Methodist Church
Ben Gateno, Guitar
Kathleen Lamb, Violin
A native of southern Minnesota, guitarist Ben Gateno earned Master's and Doctoral degrees in classical guitar performance from the Eastman School of Music in Rochester, NY.  Following graduate school Ben studied for one year with renowned teacher and performer Antigoni Goni in Brussels, Belgium.  After his return to the US, Ben spent five years performing extensively as a member of the Minneapolis Guitar Quartet.  With the MGQ Ben was featured on public radio and television stations throughout the United States, as well as on the nationally broadcast radio program Performance Today.  Ben also appears on the MGQ's 2014 release Thrum, a well-received album of commissioned music released on the Innova label.  An extremely versatile musician, Ben enjoys presenting solo guitar programs that feature a wide range of styles and genres, with a special emphasis on classical, country blues, and ragtime.  Ben resides in Rochester, MN where he maintains a busy private teaching schedule.
An avid performer, Kathleen Lamb has concertized since she was 8 years old. She has performed at venues across the USA and in Europe. She has been a first violinist with the Rochester Symphony Orchestra since 2011. Ms. Lamb was a recipient of the 2016/2017 Emerging Artist Grant through the Southeastern Minnesota Arts Council and was selected as the Minnesota Public Radio Class Notes Artist for Rochester, 2013/2014. An enthusiastic educator for two decades, Ms. Lamb currently owns and runs KML Violin & Viola Studio in Rochester, MN. Kathleen Lamb holds a Bachelor of Music in Violin Performance from the San Francisco Conservatory of Music.
Catering: Gyro Bar from Nupa
---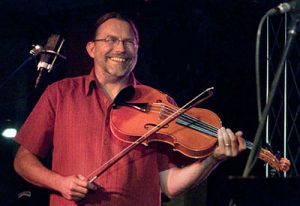 Randy Sabien, Jazz Violin
Friday, February 21, 2020
Christ United Methodist Church
Randy Sabien is a bluesy, rockin', swingin', funky, jazz violinist. With an intensely rhythmic, vibrant and inventive style, he has captivated audiences worldwide, playing with scores of bands and musicians of all stripes. "Listen closely to Sabien's great cascades of notes, and you will hear the grand arpeggios, broken octaves, double-stops, trills, and tremolos that have marked classical violin playing since the solo work of J.S. Bach. But that's just the starting point for Sabien's art which bristles with the spirit of bona fide jazz improvisation. Rather than simply embellishing a tune, he reconceives it, building and developing intriguing new musical motifs along the way." – Howard Reich, CHICAGO TRIBUNE
Catering: Pasquale's Pizza
---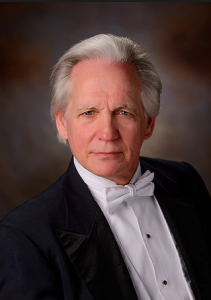 Rochester Symphony Preview with Jere Lantz
Friday, March 13, 2019
Charter House – Northview Room

Jere Lantz, President/CEO and Artistic Director of the
Rochester Symphony
, returns for his popular symphony preview. Celebrating Maestro Lantz's 40th Season with the Rochester Symphony, we present works that have meant the most throughout his career in conducting. From the first piece he led while earning his advanced degree in conducting at Yale to pieces he's found to be most dramatic, emotionally moving and glorious, this concert is a toast to a landmark achievement for both conductor and orchestra.
Catering: Charter House – Menu TBD
---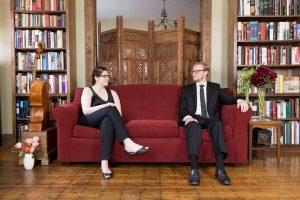 Artu Duo
Friday, April 3, 2020
Christ United Methodist Church
Now in their ninth season as Artu Duo, pianist Garret Ross and cellist Ruth Marshall are based in Saint Paul MN, and enjoy concertizing and teaching together across the United States. These immersive experiences sparked a deep love of the music of Beethoven, Brahms and Schumann in Artu Duo, which has been the foundational repertoire for them ever since- not only as a duo, but as a piano trio, quartet, and quintet, when joined by colleagues. From that foundation, Artu Duo also enjoys performing contemporary and rarely-heard works, especially works by Elliott Carter and Thomas Adès.
Catering: Asian Bar from Hy-Vee
---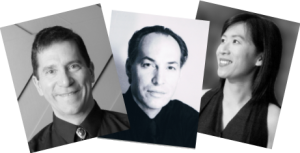 Brahms Trio for horn, violin & piano
May 15, 2020
Christ United Methodist Church

Catering: Gyro Bar from Nupa
Ronald Beitel is an active soloist, chamber music artist, and horn class clinician. As a soloist, he has appeared with The National Arts Chamber Orchestra, The San Antonio Symphony, The Salt Lake Symphony, The Vivaldi by Candlelight Orchestra in Salt Lake City and The Sheboygan Symphony Orchestra. As a chamber musician, Mr. Beitel has appeared with numerous friends and colleagues around the country, most recently on the Nova and Intermezzo series in Utah, Manhattan to the Mountains at Snow College and Southern Utah University, and at the Rochester Music Guild Lunch and Learn Series.  For the last 32 years, his music career as an orchestral artist has included positions with The Utah Symphony for 18 years, The San Antonio Symphony for 9 years, and The Memphis Symphony and The Ohio Chamber Orchestra for one season each. He has also performed, recorded, and toured with The Cleveland Orchestra, and The Houston Symphony. Now a resident of Rochester, Minnesota, his musical activities are varied, including composing and arranging music for horn, and teaching private lessons. Recent performances include concerts with The St. Paul Chamber Orchestra, Minnesota Opera, and The Minnesota Orchestra.
Violinist, composer, and orchestrator Kevin McMahon studied orchestral, choral, and opera conducting at the University of Michigan with Gustav Meier, Carl St. Clair, Thomas Hilbish, Leo Najar, and H. Robert Reynolds and at the University of Wisconsin-Madison with David E. Becker, James Smith, Beverly Taylor and William Farlow.  McMahon's musical mentors include Margaret Hillis, Elizabeth A. H. Green, Gunther Schuller, and Maurice Abravanel.  As part of the New York Philharmonic Symposium he worked with Erich Leinsdorf.  From 1985-1988, the Michigan-born McMahon was music director and conductor of the National Arts Chamber Orchestra, and from 1989-1994 the head conductor for the Lincoln Opera of Chicago.  In 1995 he was appointed resident conductor of the Rome Festival (Italy), allowing him to lead numerous concerts, operas, and ballets in his ten-year term there.  Kevin McMahon was music director of the Illinois Valley Symphony Orchestra from 1995-2008.  McMahon began his work as Music Director and Conductor for the Wheaton Symphony Orchestra in 2008.  From 1999-2018 he served as artistic director and conductor of the Maud Powell Music Festival.  From 2005 McMahon has served as associate conductor of the New York Repertory Orchestra in New York City.  In 2010 McMahon began serving as Music Director and Conductor of the Sheboygan Symphony Orchestra.
In the United States he has led orchestras in Chicago, Spokane, Tampa, Elgin, South Bend, Cleveland, Madison, Marquette, Washington D. C., Wheaton, Ann Arbor, Indianapolis, Los Angeles, Evanston and Milwaukee to name a few.  Furthermore, he has conducted orchestras internationally in Germany, Czech Republik, Bulgaria, Greece, Romania, and Italy.
In addition to his orchestral conducting work, Kevin McMahon has devoted his life to opera.  His most significant projects in recent years include new productions of his own operas Maud Powell-Queen of Violinists and Marilyn Monroe at the Maud Powell Music Festival, Hansel and Gretel at the same festival, and The Consul at Chamber Opera Chicago.  He worked at opera and ballet houses in Chicago, Atlanta, and South Bend as a guest conductor.
As conductor, Kevin McMahon strongly supports contemporary music leading a number of European premieres, United States premieres, and eighty-two world premieres of stage and concert works.
As a violinist, he served professionally with the Alabama Symphony, Toledo Symphony, Toledo Opera, Windsor (Canada) Symphony, Saginaw Symphony as Associate Concertmaster/Concertmaster, Plymouth Symphony as Concertmaster, Detroit Metropolitan Orchestra as Concertmaster, and the Southwest Michigan Symphony, Northwest Indiana Symphony and South Bend Symphony, each of the last three orchestras as Associate Concertmaster.  His position in Rome, beyond conducting, included serving as Co-Concertmaster and performing often as a chamber musician.
Among the many awards Kevin McMahon has received, the most prestigious was the Collins Wisconsin Distinguished Fellowship enabling him to pursue and earn a Doctor of Musical Arts.
As a winner of the Artists International Li-shan Hung made her New York recital debut at Carnegie Hall's Weill Recital Hall in 2003 to great acclaim, which led to a return in 2005. Her performance of Cesar Franck's Prelude, Chorale, and Fugue was sited as "perhaps the finest performance of this piece I've ever heard" by Timothy Gilligan in the New York Concert Review.  She has also received high praises from reviews by the Washington Post and Baltimore Sun.
An active soloist and a chamber musician, Li-shan Hung has appeared across the United States and internationally. Besides Carnegie Hall, she has performed in other venues, such as Salle Gaveau in Paris, Cultural Center in Munich, Rachmaninoff Hall in Moscow, Merkin Hall in New York, Shriver Hall Concert Series in Baltimore, Orpheus Classical Music Series in Chicago, Steinway Society of the Bay Area Recital Series in San Jose, Sejong Cultural Arts Center in Seoul, Korea, and National Concert Hall in Taipei, Taiwan. Lishan has made guest appearances with the Taipei City Symphony Orchestra, Stockton Symphony, MasterWorks Festival Orchestra, Palo Alto Philharmonic, Sheboygan Symphony, and Hunan Symphony Orchestra in China.  She has collaborated with many distinguished artists including legendary pianist Menahem Pressler, LA Opera concertmaster Roberto Cani, and Music Director of the South Dakota Symphony Orchestra Delta David Gier.  Her performances have been broadcast on Television and Radio, including WBAL and WBJC in Baltimore, WFYI in Indianapolis, WPR in Wisconsin, KTSF26 in San Francisco, and FEBC in Seoul.
Hung has been invited as a guest artist and presented master classes at universities and festivals in the U.S. and Asia, including Vanderbilt University, Ball State University, University of Northern Florida, Steinway Society of the Bay Area Midsummer Festival, Chinese University of Hong Kong, National Taiwan Normal University, and Xinghai Conservatory in China.
A native Taiwanese, Hung obtained her Doctor of Musical Arts and Master of Music degrees from Peabody Conservatory of the Johns Hopkins University, where she studied with the renowned pianist Ann Schein and coached chamber music with Earl Carlyss. In addition, she worked with Jorg Demus, Grant Johannessen, and the Alban Berg String Quartet, and performed in master classes with Abbey Simon, Paul Badura-skoda, Sergei Dorensky, and Evgeny Malinin.
Dr. Hung now serves as Professor of Piano and the Keyboard Area Coordinator at Biola University in La Mirada, California. During the summer she teaches at the MasterWorks Festival in South Carolina and the Cremona International Music Academy in Italy.