Each month, musicians perform a free, noontime program in Rochester. See specific event for details.
An optional lunch is available 30 minutes prior to the program.
11:30 am – Lunch
12:00-1:00 pm – FREE program
$10 catered lunch – bag lunches welcome
To reserve a lunch, e-mail education@rochestermusicguild.org or call 507-218-1084 and leave a message.
Rochester Music Guild thanks, Christ United Methodist Church, Charter House, Zumbro Lutheran Church,
and Gloria Dei Lutheran Church for their support of the music education mission of Rochester Music Guild.
---
Wind-Powered Music from Celtic Traditions
Friday, November 9, 2018
Christ United Methodist Church, Rochester MN

Presented by Laura MacKenzie, on an array of traditional wind-powered instruments, including wooden flutes, whistles, concertina, several types of (quiet) bagpipes, gemshorn and voice.  MacKenzie will perform and talk about the instruments and the music, from Scotland, Ireland, England, Central France and Galicia.  
Laura
has learned from many noted tradition bearers on both sides of the Atlantic, and has herself been recognized as a Master Folk Artist (Minnesota State Arts Board). Of Scottish heritage (through MacKenzies and Rankins), her people came to America by way of Nova Scotia and Northern Ireland. In St. Paul, Minnesota, Laura learned to play traditional music at ceilis (dances or social gatherings) within the local Irish-American community and soon became immersed in both the music and dance.
---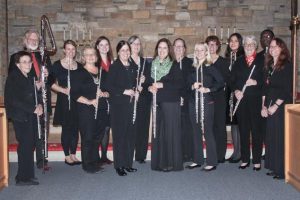 Rochester Flute Choir
Friday, December 7, 2018
Christ United Methodist Church, Rochester MN

The mission of the Rochester Flute Choir is to provide quality live chamber music for the citizens of Southeastern Minnesota. They aim to educate listeners and performers about the styles and historical backgrounds of the works they perform as well as the instruments in the flute family.
---
Musical Geography: Mapping Place and Movement Throughout Music History
Friday, January 11, 2019
Christ United Methodist Church, Rochester MN
This project was inspired by a deceptively simple question: what can maps tell us about music history? In scholarship and in the classroom, musicologists use maps to tell stories about the movement of music and musicians, as well as to contextualize music history within broader social, cultural, and political history. Dr. Louis Epstein and a team of student researchers from St. Olaf College explored the intersections of space, time, and sound through map-centered investigations
of music and musicians. Prepare yourself for a multimedia journey through 1920s Paris.
---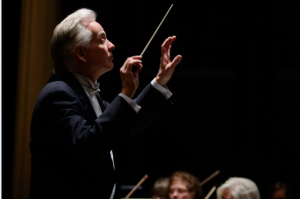 Rochester Symphony Preview with Jere Lantz: Four Seasons Serenade
Friday, February 8, 2019
Northview Room, Charter House, Rochester MN
Jere Lantz, President/CEO and Artistic Director of the Rochester Symphony, returns for his popular symphony preview. Presenting a concert starring the heart of the orchestra–the strings. Vivaldi's pictures of nature and Tchaikovsky's soaring melodies will capture your imagination and stir your soul. Visit Rochester Symphony for upcoming concert information.
---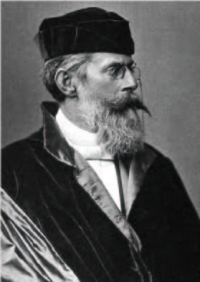 Heinrich von Herzogenberg Trio for Oboe, Horn & Piano Op.61 in D Major
Friday, March 8, 2019
Christ United Methodist Church, Rochester MN
Armin Hochbauer states, "In 1889, Herzogenberg composed his Trio in D for oboe, horn & piano, Op.61. Works for this combination are quite rare. This trio not only has a modern, almost neo-classical, feel to it, but it also shows none of Brahms' influence. In four short movements, it is not written on as grand a scale, but is more intimate … This is a masterpiece which should be heard in concert."
Karla Webb – oboe, Ronald Beitel – horn, and Jan Matson – piano
---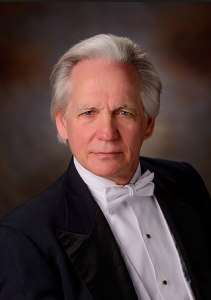 Rochester Symphony Preview with Jere Lantz: The Titans
Friday, April 12, 2019
Northview Room, Charter House, Rochester MN
Jere Lantz, President/CEO and Artistic Director of the Rochester Symphony, returns for his popular symphony preview. Gustav Mahler's youthful first symphony set a new standard for symphonic writing for the 20th Century. His works were championed by the legendary musician, conductor and composer Leonard Bernstein. Here we showcase them together–Bernstein's dazzling works for stage and screen and Mahler's epic Titan Symphony. Visit Rochester Symphony for upcoming concert information.
---
Twin Cities Trumpet Ensemble
Special Saturday Lunch & Learn
Saturday, May 18, 2019
Zumbro Lutheran Church, Rochester MN
There is only one 24-trumpet musical ensemble in the United States, and it has its home in the Twin Cities! The Twin Cities Trumpet Ensemble (TCTE) was founded in 2014 by a trio of trumpeters who decided to invite others to join them for trumpet playing and camaraderie. It took only a few months for the group to grow to 24 of the best trumpet players in the area. Under the direction of James Olcott and boasting a vast repertoire stretching from the Renaissance to the present, a TCTE concert is a musical feast not to be missed!
---
Past Events
JC Sanford Trio
Friday, September 21, 2018
Christ United Methodist Church, Rochester MN
Trombonist/composer/conductor JC Sanford is a musician of rare breadth, deeply rooted in the traditions of Jazz and Classical music, yet constantly pushing at their boundaries. Equally, at home in many roles, Sanford works regularly as a composer, performer, arranger and conductor. JC will be joined by Bryan Nichols on piano, and Chris Bates on bass.
---
The OK Factor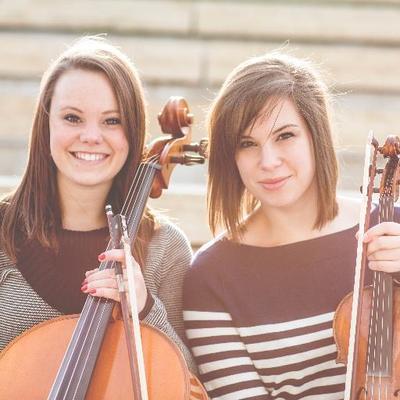 Friday, October 12, 2018
Zumbro Lutheran Church – Fireside Room, Rochester MN
Olivia Diercks and Karla Colahan, cellist and violinist of the new-classical crossover duo, The OK Factor, have one word to describe their musical connection: lucky. Organic and genuine, their original compositions feel both comfortingly familiar and uniquely fresh, and have been described as "genre-bending" (Julie Amacher, MPR) and "pure magic" (Wausau Pilot & Review). The ease with which they write and perform has caught the attention of the Minnesota music community in which they live and work, bringing them success on stages such as The Cedar Cultural Center and as frequent featured artists with Minnesota Public Radio. Their distinct compositional and performance style awarded them the honor of being finalists for the prestigious McKnight Fellowships for Musicians in 2018.
---
Tim Hildebrandt – Birth of A Song: Inspiration, Perspiration, Realization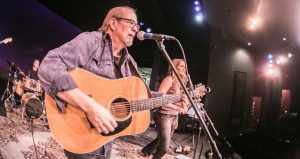 Friday, November 10, 2017
Christ United Methodist Church, Rochester MN
Tim Hildebrandt has been a singer/songwriter, performer, recording engineer, and producer for the past 40+ years. He signed his first recording contract playing in a band called Heartwood and was produced by the legendary Paul Hornsby who produced the Marshall Tucker Band and Charlie Daniels. While with Heartwood, Tim shared the stage with the Nitty Gritty Dirt Band, Delbert McClinton, Jerry Jeff Walker, Earl Scruggs, Vassar Clements, and Steve Martin. Tim moved to Nashville in 1993 and was signed to a publishing deal with writer/publisher Jerry Capehart. He has a unique understanding of the music business from both the artistic and technical side. He is personally involved in all facets of the production, starting with the creation of a song to the final product that ends up on your stereo, or now more accurately on your iPad or iPhone.
Tim will talk briefly about the music production process, perform a couple of his songs as examples, and play the finished songs from a CD to show the metamorphosis from the inception of a song to a final physical recording. Visit Tim Hildebrandt Music for more information.
---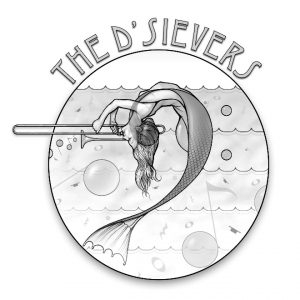 The D'Sievers Trio
Friday, December 8, 2017
Note New Venue: The Jive Mill (212 N Broadway, Rochester, MN)
Join trombonist, John Sievers, and The D'Sievers Trio for an exploration of small combo jazz. The ensemble is known for its focus on improvisation. They perform standards and original compositions, in a variety of musical styles. We will even clear some space for a dance floor so you can swing, foxtrot, or cha-cha to some jazzy holiday classics. For more information, find The D'Sievers on Facebook.
---
David Hagedorn – Jazz Vibraphone (Vibes)
Friday, January 12, 2018
Christ United Methodist Church, Rochester MN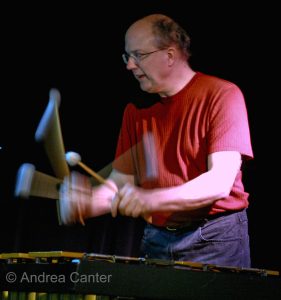 David Hagedorn is an Artist in Residence in the Music Department at St. Olaf College in Northfield, MN, where he teaches percussion, jazz studies, and world music. He holds degrees from the Eastman School of Music, New England Conservatory, and the University of Minnesota. Hagedorn has an album, "Solid/Liquid" on the artegra label in SACD format released in October of 2003, and a duo album with pianist Dan Cavanagh (a St. Olaf alum), "Horizon," released in December of 2010. Most recently released in April 2014, is a recording with the Chris Bates Good Vibes Trio. He has recorded with the George Russell Living Time Orchestra on Blue Note Recordings (nominated for a Grammy award), jazz singer Debbie Duncan on Igmod Recordings, Brian Setzer Big Band, Pete Whitman X-tet, Phil Hey Quartet, the Out to Lunch Quintet, and also with the St. Paul Chamber Orchestra on Teldec Recordings. Hagedorn regularly performs in the Twin Cities with groups such as the Phil Hey Quartet, JazzMn, and Chris Bates Good Vibes Trio.
---
The Minneapolis Guitar Quartet
Friday, March 9, 2018
Christ United Methodist Church, Rochester MN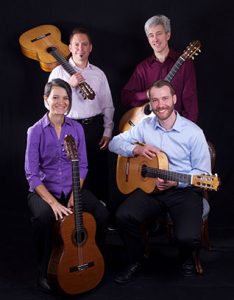 With profoundly moving performances expressing heartfelt intimacy to dazzling bravado, the Minneapolis Guitar Quartet has captivated audiences throughout the United States, Europe, and Asia. From Bach to Piazzolla to Prince, MGQ's eclectic programs are propelled by virtuosity and synchronization that come from decades of classical training and ensemble experience. The foursome—Joseph Hagedorn, Maja Radovanlija, Ben Kunkel and Wade Oden—build an intimate and comfortable rapport with their audiences through their engaging stage presence and good humor. "More than a guitar quartet, more than superb musicians, and more than a great chamber group," says composer/performer Daniel Bernard Roumain. "They are ambassadors of sound, style, and substance."
The Minneapolis Guitar Quartet will be performing with Choral Arts Ensemble on March 10 & 11 in Rochester and Winona. Visit the Choral Arts Ensemble website for more information.
The Minneapolis Guitar Quartet appears by arrangement with Great Lakes Performing Artist Associates, Ann Arbor, MI, www.greatlakespaa.org.
---
Stan Bann's Big Bone Band – Low & Inside
Special Saturday Lunch & Learn
Saturday, April 21, 2018
Pure Rock Studios (515 Rocky Creek Dr. NE, Rochester, MN – map)
Stan Bann is a mu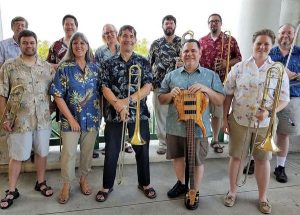 ti-talented composer, orchestrator, conductor, clinician, recording artist, and performer based in Minneapolis. His concerts, recordings, and writing have received international acclaim from critics and audiences alike. Stan received his BA in Jazz Composition from the prestigious Berklee College of Music in 1974. At Berklee, he was a member of the acclaimed International Due Band under the direction of Phil Wilson. Stan continued his private study in composition, arranging, and jazz theory with his mentor, the late Frank Mantooth. Not limited to jazz he has compiled a broad catalog of music for big band, wind ensemble, brass and trombone choirs, and marching band. Stan's compositions are known for their rich melodic and harmonic content which reaches listeners on an emotional level. His concert works have been featured by top ensembles around the world. In addition to being an active and articulate voice on the jazz and concert scene, he is an advocate for music in public school education. He has conducted over 350 concerts and clinics. – See more at stanbann.com/home.
Following the critically acclaimed release of Penmanship, Stan Bann's Big Bone Band brings their unique style of high octane low brass jazz to Rochester.
---
Tim Takach – Singer, Composer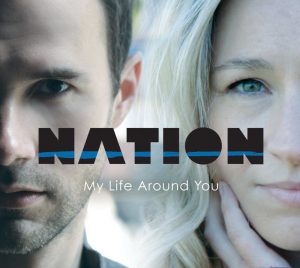 Nation – Collaborative Vocal Band
Friday, May 4, 2018
Christ United Methodist Church, Rochester MN
Timothy C. Takach is an award-winning composer based in Minneapolis, MN. In addition to his full-time composing work, he is a professional choral singer and soloist, he is part of the band Nation, he owns Graphite Publishing along with co-founder Jocelyn Hagen, and he is a co-founder of the Independent Music Publishers Cooperative. Tim will discuss some of the hurdles in his work, talk about his career as a singer and composer, and perform with his band Nation. Here is a video from the EP "My Life Around You".