We support ….
Rochester Symphony Orchestra & Chorale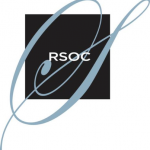 Since 1919, the Rochester Symphony Orchestra & Chorale has served our community with a passion to provide excellence in musical performance and educational programs that enhance people's lives. RSOC has evolved into a first-rate performance organization and a cultural benchmark for Rochester, Minnesota, home of the Mayo Clinc.
---
Our commitment to music performance is clearly seen in our active support of Rochester Symphony Orchestra & Chorale. We financially support Rochester Symphony through sponsorship of the opening concert of each season and through financial and volunteer support of education programming for youth including Free Family Previews, Playing With the Pros, and Concerts for 4th Grade Students. In addition, musicians affiliated with the Symphony (music director, orchestra musicians, and visiting guest artists) appear as presenters in our Listen and Learn series.
---